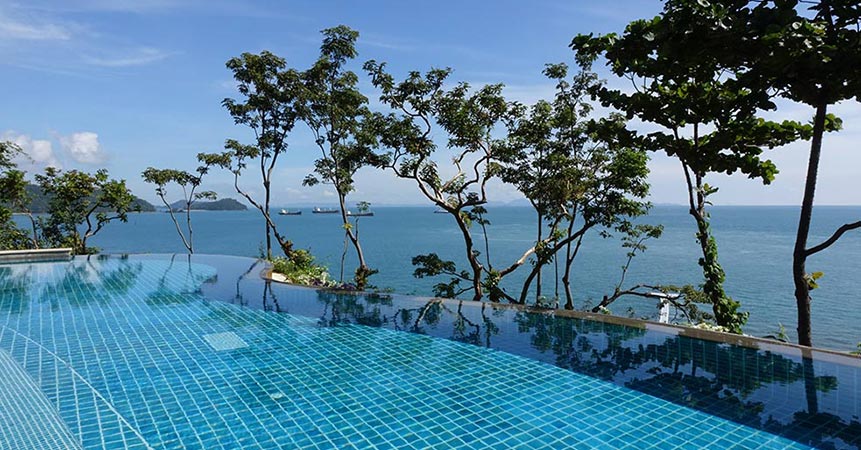 BARNES invents luxury rentals in Thailand
With its white sandy beaches lined with palm trees, its tropical vegetation and its protected heritage, the island of Ko Samui (Thailand) has become THE destination to watch in South-East Asia. Rentals of luxury villas are increasingly popular, particularly among French clientèle. Thomas Cornet, Director of BARNES Thailand, an agency established at the heart of Fisherman's Village, on the north coast of Ko Samui, gives us his take on the question.
Can you describe the rental market in Ko Samui?
Thomas Cornet: People say that Ko Samui is Thailand's Saint-Tropez. Its real estate market is thriving, with an incredibly diverse offer, from the simplest to the most luxurious and extravagant. In terms of rentals, we have a portfolio of over 60 properties on the island, including several sumptuous villas overlooking the Gulf of Thailand and villas set on the edge of idyllic beaches. What better way to discover the country.
What is the price range?
Prices vary, depending on the season, between €150 and €900 per night for a sea-view villa. But the crème de la crème is, of course, a stay in a villa with a private beach. An idyllic experience upwards of €800 per night.
What services do you provide as part of a rental?
By opening BARNES Thailand in Ko Samui, we have brought our values of rigour and professionalism to the island, values that international buyers and investors expect. Indeed, our clients expect the same high level of services from our agency that are the trademark of BARNES around the world. Each rental thus includes a wide range of services like 24/7 availability of a European manager to ensure that everything goes smoothly, pool maintenance, regular cleaning, wireless roaming, and provision of a variety of well-being products and amenities. Not to mention an à la carte concierge service.
What does this concierge service include?
Our concierges assist clients during their stay in order to ensure reservations negotiated at the best prices in restaurants and for various sporting and cultural activities on Ko Samui and the neighbouring islands. They also provide airport transfers, household management, events organisation, chef services, babysitters and sports coaches, among others. Our concierges are dedicated to making this rental a success, with a unique bespoke service in Ko Samui.
Is this strong demand for rentals attracting investors?
Of course, and a large number of them at that. For a purely financial investment, of €400,000 to €600,000, we can reasonably expect a return of over 10%.
Which is the best season to rent in Ko Samui?
Ko Samui is idyllic all year round, except perhaps between 25 October and 10 December, the rainy season. Peak season begins at Christmas and ends with the Chinese New Year, around mid-February in general. But the magic of the Gulf of Thailand lives on, with waters temperatures averaging 28/30°C year-round!
© Barnes International - published on Barnes Luxury Rentals on 04/07/2019
Read this article in its integrality by clicking on the following link:
https://www.barnes-international.com/fr/2019/barnes-invente-la-location-de-...